Connecting With Others Over Common Interests
We love seeing people connect together over common interests! Whether it's football or crafts, music programmes for pre-schoolers or boy scouts - interest groups are the place to find your community of people doing the things that you love!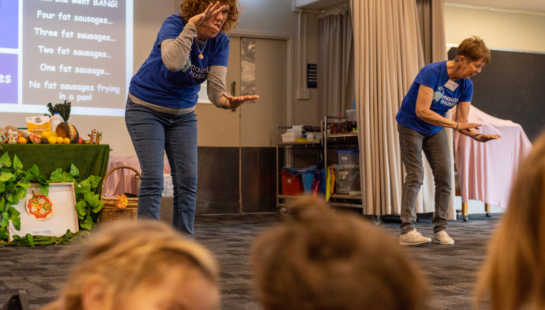 Join An Interest Group
Check out our current interest groups below, find one that aligns with your hobbies & interests, and inquire to get connected in. Can't find an interest group for you, or keen to start a new one? Get in touch via the form at the bottom of this page.
Commonly Asked Questions About Interest Groups:
Not quite sure what an interest group is and why we recommend connecting into one? Check out some commonly asked questions and answers regarding interest groups below:
What is an interest group?
An interest group is simply a collective of people connecting together over a shared common interest. We're only just starting up our interest groups again, so have limited groups available at current, however we'd love to start some more & connect together people over their common interests!
There's no set formula on how an interest group meets – they could meet weekly, fortnightly, monthly or quarterly, it's all up to the group to decide! We're simply here to help facilitate the group, get the word out, connect people together and resource the group leaders where required.
How can I connect into an interest group?
Simply check out the interest groups we have on offer below, click on the group that you're interested in attending, and send an email with your inquiry or interest to find out more &/or connect in. 
Can't find an interest group you're looking for?
Get in touch with our team via the form below! We would love to hear what kind of group you're seeking to connect into, and will work with you to make it happen where possible.
I'm interested in leading an interest group, what should I do next?
Amazing! We'd love to journey along side you in this, equipping & resourcing you with tools to create an environment where your group will thrive. Simply fill out the form below, let us know that you'd like to start an interest group with any relevant info (what type of group, when/where/how often would you meet, who would the group be for and what would it involve/look like) and our team will be in touch with the next steps to take.
What if I have other questions, suggestions or thoughts?
Get in touch! We'd love to hear from you and assist where possible. Simply fill out the form below.
Get In Touch
Can't find the interest group that you're looking for? Want to start your own? Fill out the form below and we will be in touch with more info: